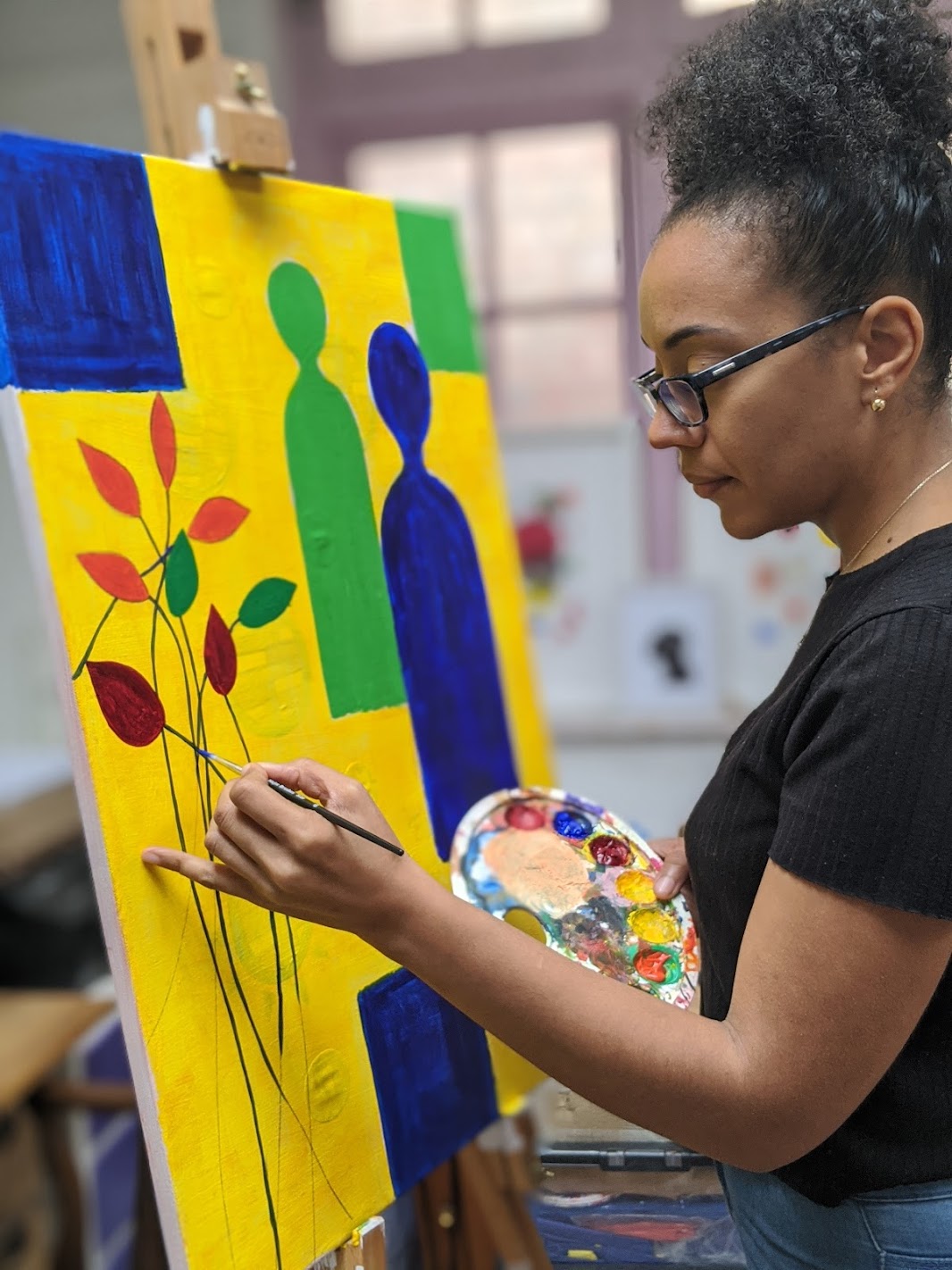 My artistic practice is centred on the exploration of human experience, both personal and collective. As an artist of Jamaican and Italian heritage, my works are deeply rooted in my multicultural upbringing in Italy and Forest Gate East London, where I was exposed to diverse perspectives and worldviews.
Through my artistic expression, I aim to reflect the complexity and richness of cultural identity in both the natural and man made landscape. My artistic vocabulary employs a vibrant and bold use of colour, pattern and silhouettes, reflecting the multi faceted and dynamic experiences of our world. 
Utilising printmaking and paint techniques, my artistic approach is always directed towards creating immersive experiences that resonate with the audience on a visceral level. My intent is to inspire a heightened appreciation for self and others, and to highlight the beauty and diversity of our shared existence.
Studio visits by appointment only.