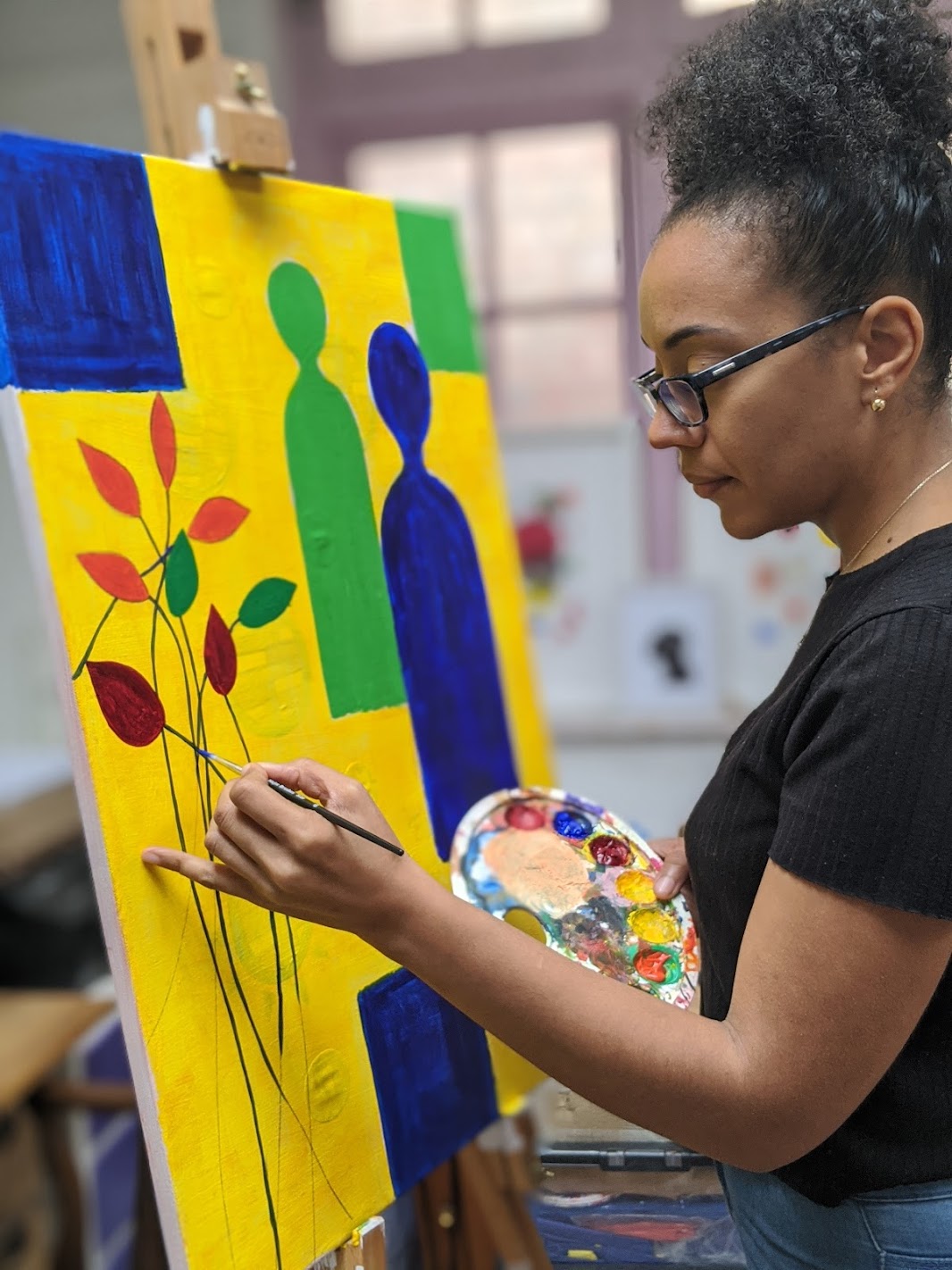 Antonietta Torsiello is an award winning Artist and Printmaker of Jamaican and Italian heritage from East London, UK. Mediums she works with include silkscreen, lino print, acrylic, watercolour, drawing ink and oils. 
Her work is inspired by nature, pattern, identity and her own personal experiences. Growing up in a culturally rich area of London, Antonietta developed an appreciation of textiles and cultures which can be seen in her working style. 
Since 2010, she has been exhibiting her Art work with galleries, institutions including the OXO Tower, The UK Foreign and Commonwealth Office, The Prince's Trust, University College London, Credit Suisse Bank, KPMG Bank and Transport for London.
As well as running her own practice, Antonietta is passionate about working with young people and delivers Arts programmes with local authorities, charities, schools and commercial clients.